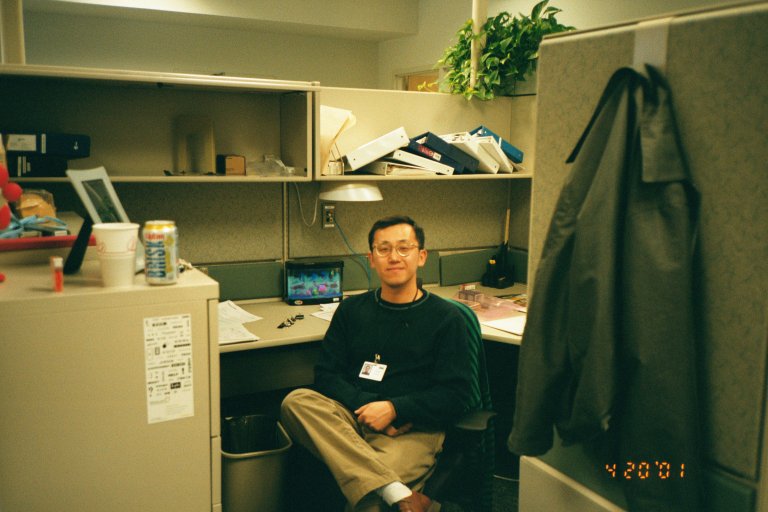 This picture was taken 5 days before I got laid off, among other 8,500 Cisco employees. I was still wearing that Cisco Systems ID card. The dept. I worked for was virtually wiped out...
When I started with Cisco Systems in early 2000, I thought I would go very far. I didn't like it because it was like getting on a bus then got asked to leave at midway. However, I used the time and severance package to take a few tours in Europe and Asia in the summer of 2001, which I enjoyed so much.
Probably Layoff is just part of our life. Just get used to it...